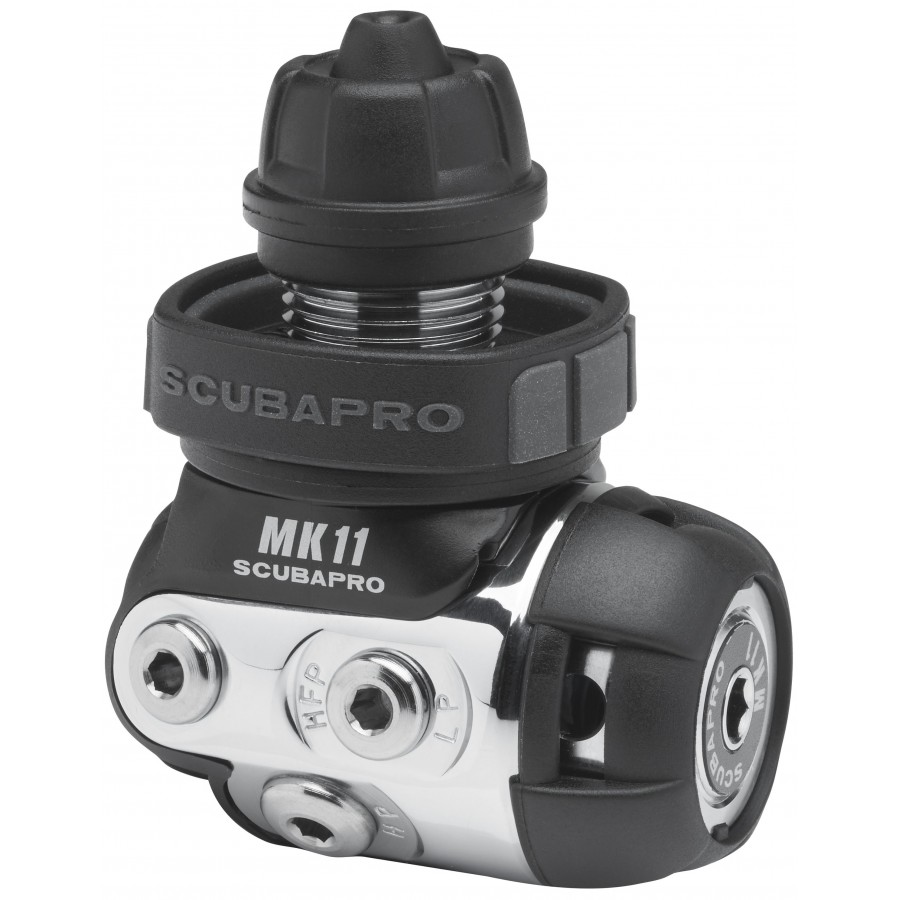  
SCUBAPRO MK11
Designed for divers seeking reliable performance and simplicity, the diaphragm-balanced MK11 regulator, with its specially designed chrome-plated brass body to reduce size and weight, is an ideal travel companion.
Technical data
First stage
The pneumatically balanced diaphragm design provides consistent, smooth airflow regardless of depth, tank pressure and breathing rate.
The watertight marine brass body prevents water and pollutants from fouling the internal mechanism, while improving performance in cold waters.
Two high-pressure, two low-pressure and two high-flow outlets maximize hose placement options.
External intermediate pressure adjustment allows engineers to fine-tune performance quickly and easily.
Available in 3364 psi/232 bar INT or 4350 psi/300 bar DIN configuration.
Airflow at 2900 psi/200 bar: 5500 l/min. - 195 SCFM.
Intermediate pressure (psi/bar): 130-142/9.0-9.8.
8 other products in the same category:
Customers who bought this product also bought:
Regular price

€9.00

Price

€8.00