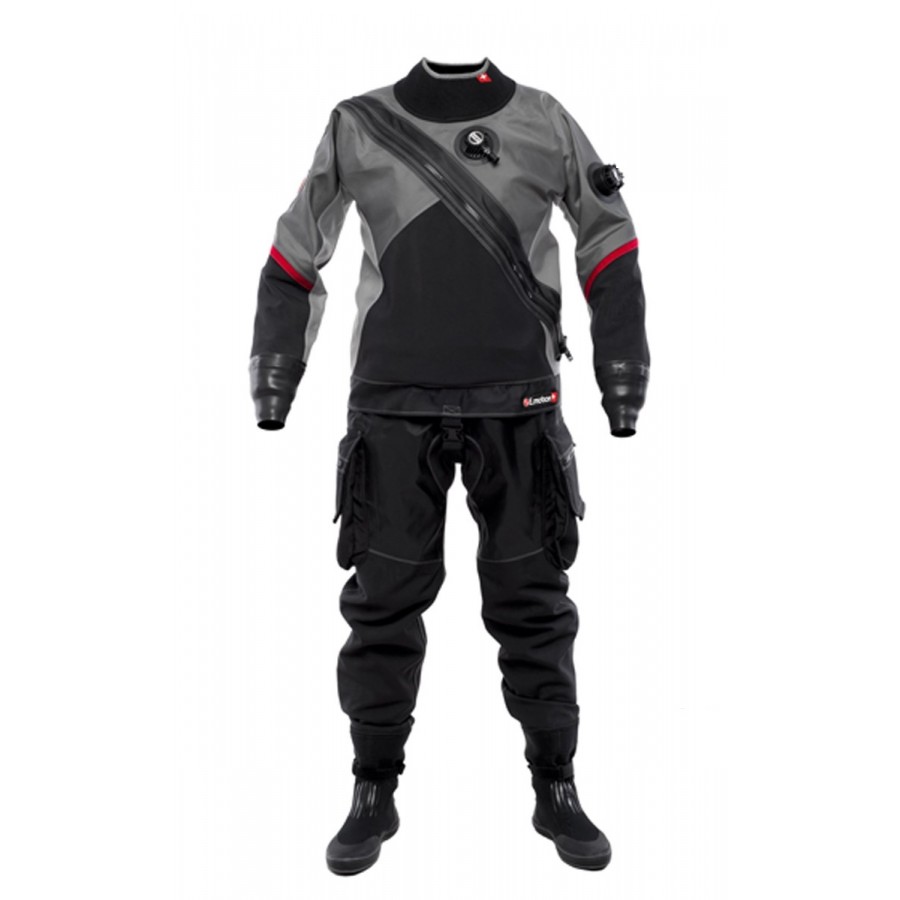  
SANTI EMOTION+
The Emotion+ represents the best combination of flexibility and lightness of the E-Motion combined with the robustness and comfort of the E-Lite.
All these features are combined in a single wetsuit through a very sophisticated cut and design that guarantees the best performance in many underwater environments, both recreational and technical diving.
From today you can choose between multiple color combinations!
Structure
– Upper part and upper front of the trousers made of flexible and lightweight 260 g/m2 Ripstop trilaminate;
– Rear part of the trousers, abdomen, crotch and elbows in 535 g/m² trilaminate to ensure maximum protection in the areas subjected to greatest stress.
The E-Motion+ is produced in an elegant black, gray and silver color combination.
The E-Motion + is also equipped with:
– Smart Seals : soft rings that allow the replacement of the seals with any other model;
– YKK Aquaseal zipper in plastic material with two-year warranty;
– Hinge reversed right/left to ensure the best position for the exhaust valve;
– Two large and sturdy cargo pockets with internal elastics to secure equipment.
– Standard SANTI Flexsole boots
– Neck seal protected by a 3mm neoprene collar
High profile Apeks drain valve and fill valve with "inflator" type coupling
– Internal braces
– Water-repellent STAY DRY bag
Five year guarantee after registering with the STAY DRY CLUB
Total weight 3.9 kg
8 other products in the same category:
Regular price

€2,499.00

Price

€1,799.00

Regular price

€1,150.00

Price

€899.00

Regular price

€1,599.00

Price

€1,199.00